SHIELING FAMILY DRYER INVENTORY



hot dip galvanised tubes, 26.9mm OD, 3.2mm wall:
1 no ridge 2700
2 no ground rails 2644
4 no legs 2313
4 no anchor pegs 500
hot dip galvanised tubeclamps
4 no elbows
4 no swivel tees
4 no crossovers


1 no hex key
cover and lines
1 no cover of 450gsm pvc coated polyester, lacquered
both sides, fire retardant, UV stabilised, fungicide
1 no weather shield, complete with logo
4 no lines, total 46 metres, of 5mm white polycore
4 no cleats, white plastic
14 no toggles, 8mm elastic


SHIELING PROFESSIONAL DRYER INVENTORY

9 no hot dip galvanised tubes, 42.4mm OD, 3.2mm wall
(ridge 5044, 2 no ground 4956, 6 no legs 2784)
6 no posts of 500mm for mounting Dryer in concrete
15 no clamps, galvanised
1 no hex key for clamps

1 no cover of 650gsm PVC coated polyester, fungicide,
fire retardant, UV stabilised, lacquered both sides
1 no weather shield, complete with logo
6 no lines, total 100 metres, of 5mm white polycore
6 no cleats, white plastic
25 no toggles, 8mm elastic
3 no binding strips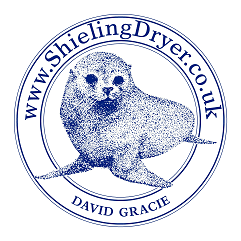 GUARANTEE
We guarantee that if any part of our manufacture fails due to faulty workmanship or defective material, given fair wear and tear, we will repair or replace that part free of cost for the following periods from the date of purchase:
TEN years in respect of all metal parts
FIVE years in respect of cover and shield
ONE year in respect of lines, cleats and toggles
Exclusions:
1 evidence of incorrect usage will void this guarantee. In particular, we will not be responsible for any damage due to failure to anchor the Dryer.
2 we will not be responsible for incidental costs such as freight or postage.
This guarantee is in addition to your statutory rights.